Summary
Module 4 has taught you what it takes to be a self-advocate. You may have realized that the only person who can truly determine what you need to be successful is yourself. Self-advocacy skills are critical for your success as you navigate post-secondary education and a career. The good news is that you do not have to know all the answers now. Self-advocacy skills are developed over a lifetime and are learned on a case by case situation.
When self-advocating for yourself, disclosing your hearing loss and any other disabilities you may have becomes an issue. Module 5 will focus on helping you navigate when and how to disclose.
Tips for Effective Communication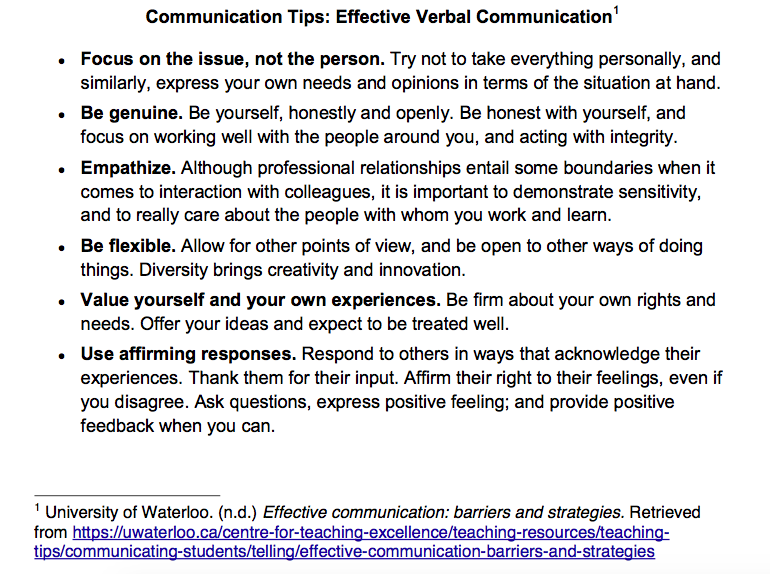 Communication is more than just words
Using effective body language to communicate is something that we constantly have to work on. Below is a table with tips for communicating via. posture, gestures, facial expressions, and voice.